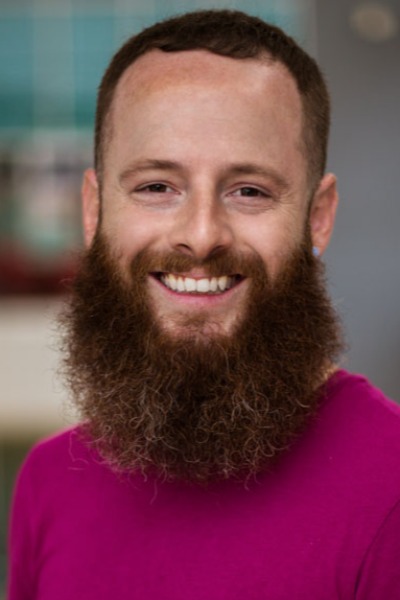 Dr. Geo Kartheiser
Alumnus, PEN
Dissertation: "The Neuroplasticity of Spatial Working Memory in Signed Language Processing"
Graduation: 2018
Current Position: Post-Doctoral Fellow under Dr. Matthew Dye in the DeafxLab at Rochester Institute of Technology
Dr. Kartheiser (Dr. Laura-Ann Petitto, Advisor) worked as a graduate research assistant in Dr. Petitto's Brain and Language Laboratory for Neuroimaging (BL2).
While in PEN, he co-authored three peer-reviewed journal publications as well as two book chapters. He also co-authored and presented at 15 national and international scientific meetings, which included prestigious invited public science lectures at the University of Hong Kong and eight peer-reviewed professional presentations.
Dr. Kartheiser's research interests center on how experience with a visuospatial language (e.g., American Signed Language) impacts the human brain and its development of visuospatial cognition (e.g., Spatial Working Memory).
He is certified in the use of fNIRS neuroimaging with infants, children, and adults and in advanced neuroimaging data analyses methods and tools.
He participated in pioneering research with Petitto's BL2 on integrating fNIRS with other state-of-the-art scientific technology (eye tracking and thermal infrared imaging, which measures human attention and emotional engagement) in order to answer new scientific questions about language acquisition and reading development in infants and children with different language experiences.
Some of this research contributed to Dr. Petitto and team's work to create a revolutionary robot-avatar translational learning tool for young babies who are deprived of early-life exposure to a signed language, called RAVE.