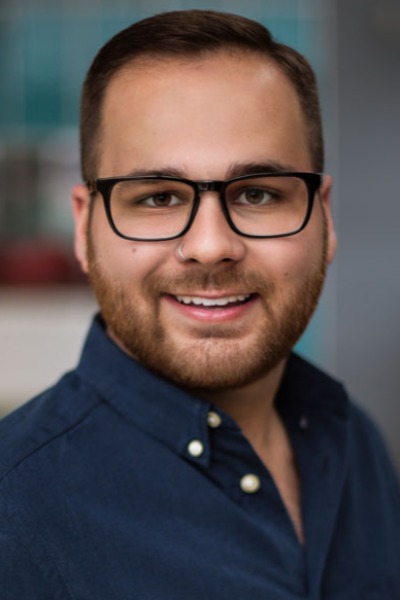 Dr. Bradley White, Neuroimaging Scientist at the Petitto's Brain and Language Center for Neuroimaging (BL2), is the lead author on a new paper that found cortical organization for listening effort versus ease with new implications for hearing and deaf people as follows: 1) The frontal lobe and left hemisphere work in concert. 2) Easy clear speech is processed ventrally. 3) Effortful hearing aid and cochlear implant speech processing occurs more dorsally. These implications have led to the emergence of a new framework for neuroplasticity in listening.
"The cortical organization of listening effort: New insight from functional near-infrared spectroscopy" is available online and will appear in the print edition of the October 2021 issue of NeuroImage, a peer-reviewed journal. In the coming weeks, access to the article will be free to the public.
The article's co-author is Dr. Clifton Langdon, a postdoctoral researcher at University of Connecticut's Language Creation Lab. The co-authors say in the synopsis, "We anticipate our study to be a starting point for more sophisticated models of listening effort and even cognitive neuroplasticity in hearing aid and cochlear implant users.
"This work started as my dissertation and grew into a powerful original contribution to science, and I am especially proud to have brought this work to fruition myself," said Dr. White.
Congratulations, Dr. White, on the first of many publications to come!
For more publications from VL2 scholars, please visit our repository of research papers.