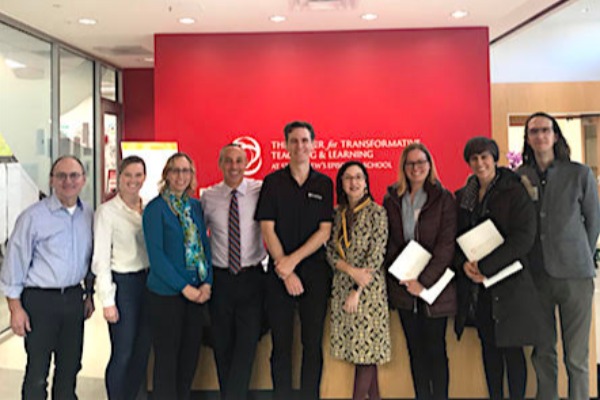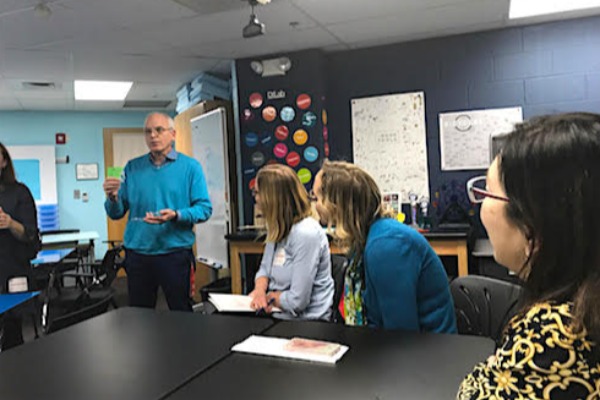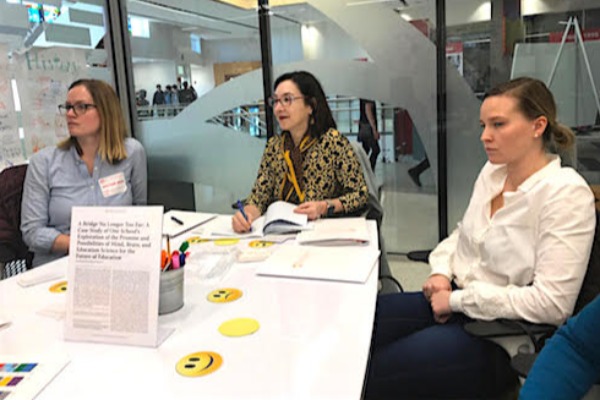 Dr. Laura-Ann Petitto, co-principal investigator and science director of the NSF-Gallaudet University Science of Learning Center, Visual Language and Visual Learning (VL2), and the VL2 team visited St. Andrew's Episcopal School and its Center for Transformative Teaching and Learning (CTTL).
Located across two campuses in Potomac, Maryland, St. Andrew's Episcopal School is a coeducational college preparatory independent school for preschool (beginning at age two) through grade twelve. The school's CTTL has presented to, worked with, hosted and trained more than 9,000 teachers and school leaders from 16 states and five countries.
During their visit, Dr. Petitto and the VL2 team met with CTTL's leaders Mr. Glenn Whitman, director, and Dr. Ian Kelleher, head of research. Both men are co-authors of Neuroteach: Brain Science and the Future of Education. Dr. Kelleher also co-facilitates the Center's "Creating Innovators through Design Thinking" workshop and is responsible for its graduate level programming.
The leaders shared information with Dr. Petitto and VL2 about their program, collaborative nature, and two-way translation from research to education. They strive for CTLL to be "the bridge between the latest educational neuroscience research and the teaching practice of primary and secondary school around the world."
VL2 and St. Andrews also discussed possible ways to collaborate and support each other's work in the future.