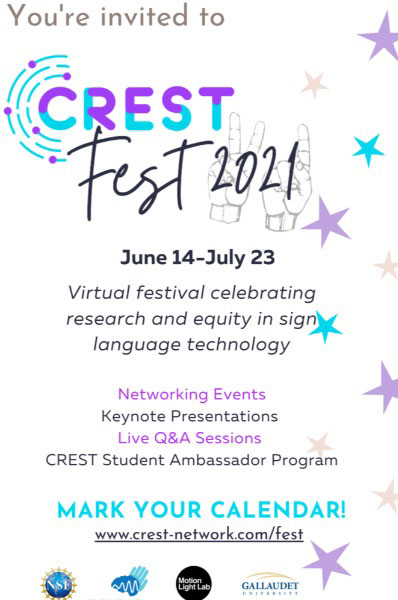 CREST Network is excited to announce CREST Fest 2021 this summer! This will be held as a six-week virtual event series free and open to students, researchers, academics, and developers across the world.
This six-week virtual festival will run from June 14 to July 23 and consist of:
Topics will include:
Accessibility in virtual reality (VR)
Signed language documentation
Automated sign language production
3D modeling and animation of signing characters
And more!
Presentations, panels, and event details will be announced in Spring 2021. Mark your calendar and please spread the word.
Visit the Crest Fest 2021 website to learn more!
CREST Fest 2021 is made possible by support from the National Science Foundation and Gallaudet University.