The PhD in Educational Neuroscience (PEN) Program opened its doors to the first class of Ph.D. students in Fall 2013. The ground-breaking program is thrilled to recognize the students who have graduated and/or successfully defended their dissertation and are on the way to graduation.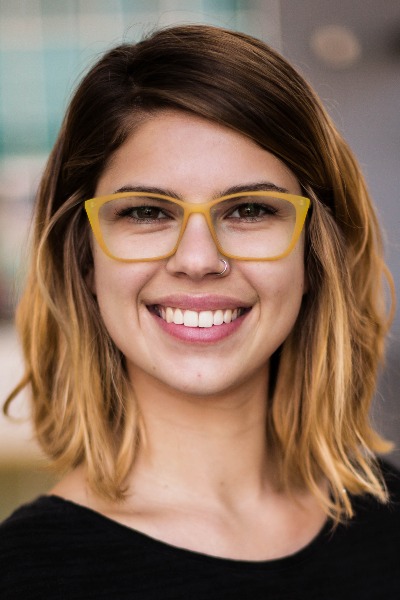 Dr. Lauren Berger
Alumna, PEN
Dissertation: "The role of sensory experience and communication modality in the neural mechanisms supporting social communicative processes: A fNIRS hyperscanning study"
Graduation: 2020
Current Position: Post-Doctoral Fellow under Dr. Naomi Caselli in the LexLab at Boston University
Dr. Berger (Dr. Ilaria Berteletti, Advisor) worked in in the Language and Educational Neuroscience (LENS) lab with Dr. Clifton Langdon and then in the Numeracy and Educational Neuroscience (NENS) lab with Dr. Berteletti.
Dr. Berger earned a Bachelor of Science degree in Psychology from the Rochester Institute of Technology. While studying at RIT, Dr. Berger worked as an intern at the Deaf Wellness Center in the University of Rochester Medical Center's Department of Psychiatry, an ASL translation consultant for the National Center for Deaf Health Research, and a research assistant for the Deaf X Lab headed by Dr. Matthew Dye.
Her doctoral research explored the role of tactile sensation in social and linguistic contexts by using cross-modal neuroplasticity as a lens into how resilient the brain is to variations of sensory and linguistic experiences.
Dr. Berger investigated DeafBlind individuals interacting with one another while undergoing fNIRS neuroimaging and using an emerging tactile-based language (Pro-Tactile ASL) in naturalistic settings. This work has strong potential to advance our understanding of the underlying mechanisms that allow for cross-modal neuroplasticity.
Further, her work investigated whether sensory experience impacts language learning and processing outcomes and has the potential to alter societal perceptions on the use of languages across different modalities (e.g., tactile sign language, visual sign language).
Secondary Reader (Advisor): Dr. Kristen Maul